Designing for Recyclability
In Italy, our Plasmon brand launched a fully recyclable baby food pouch in partnership with Gualapack, a leading Italian company specialized in high-performance pouch packaging. The 100 percent fruit snack designed to be good for children, is now also good for the environment. The pouch is designed to be easily recycled in its respective recycling stream, certified by independent institutes HTP Cyclos and Interseroh Dienstleistungs GmbH. This means that after use, pouches can be collected and turned into new non-food products within a Circular Economy framework. Through this initiative, Plasmon successfully reached 97 percent fully recyclable packaging for its Italian market. Annually, we estimate giving new life to over 270 tons of plastic, which will become new containers, caps, textile fibers, components for cars and household appliances, laboratory equipment and much more.
Kraft Heinz also became a member and supporting partner of the Composting Consortium. Managed by the Center for the Circular Economy at Closed Loop Partners, the Composting Consortium is a multi-year collaboration across the entire compostable packaging value chain to pilot industry-wide solutions and build a roadmap for investment in technologies and infrastructure that enable the recovery of compostable food packaging and food scraps. Launched in November 2021, the consortium brings together leading voices in the composting ecosystem in the United States to identify the best path forward to increase the recovery of compostable food packaging and drive toward circular outcomes.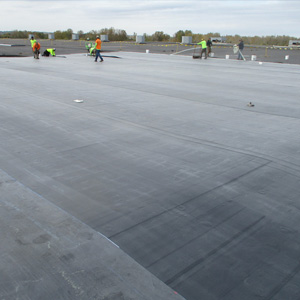 In 2020, Kraft Heinz completed a pilot project to demonstrate the use of roof board made from recycled flexible film packaging, installing roofing at two Kraft Heinz manufacturing plants. The pilot was made possible through our collaboration with Materials Recovery For the Future (MRFF), a non-profit research collaborative that set out to determine the technical and economic feasibility to collect, sort, bale and recycle flexible plastic packaging. In 2021, we installed more roof board at our Granite City, Illinois facility, increasing the use of post- consumer recycled packaging by 15 times as compared to our 2020 pilot. We look forward to exploring additional ways at scaling innovative packaging solution initiatives like these. Moreover, at Kraft Heinz we are committed to engaging in industry-wide efforts to promote packaging circularity, aiming to strengthen the demand for recycled plastics throughout the supply chain. As such, we are proud inaugural members of the Association of Plastic Recycler's Residential Film Demand Champion Program.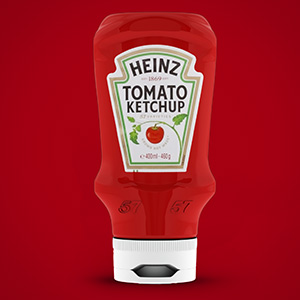 A More Sustainable Cap
The Heinz brand released an innovative and more sustainable cap for its squeezy sauce bottles, made to be fully circular. The unique new cap – made of an innovative single type of material – was created after we invested significant research and development, involving more than 185,000 hours to find a suitable replacement cap for our convenient and extremely popular squeezy bottles, which sold one billion units globally in 2020.
We created 45 different designs in total on the mission to create the new cap, which were printed in-house using a state-of-the-art 3D printer. After creating the prototypes, we then followed a rigorous testing procedure to make sure the cap met the highest quality standards. To date, Heinz sauce bottles have used a flexible valve, which had been designed to deliver the ideal portion of sauce per squeeze but was typically challenging to recycle. The new innovative cap has been designed to provide the same perfect squeeze of your favorite Heinz tomato ketchup using a single, rigid and more recyclable material. This resulted in the cap - and the Heinz tomato ketchup bottle – being easily and conveniently recycled alongside other household curbside recycling. The first Heinz varieties to get the new cap will be the world's most-loved ketchup, Heinz tomato ketchup, and the popular Heinz BBQ Sauce. The cap is expected to be rolled out globally from 2022, starting in Europe.
Global Plastics Industry Partnerships and Collaborations
At Kraft Heinz, we believe that collaboration is the backbone of driving ESG progress. Many of our internal subject matter experts within the organization take on leadership roles in global, industry-wide coalitions to drive circularity across the packaging value chain.