Improve product health & nutrition by achieving 85% compliance with Kraft Heinz Global Nutrition Targets by 2025.


ON TRACK: 67.7%

Reduce total sugar in our products by more than 60 million pounds across our global portfolio by 2025.


ON TRACK: 16%

Reduce sodium by an additional 5% in our BBQ Sauce and Kraft Salad Dressings in North America by 2025.


EARLY STAGE

Improve use and transparency of simpler ingredients by 2025.


ON TRACK
Increase our plant-based offerings.


ON TRACK
Product Health
Global Nutrition Guidelines
The Kraft Heinz Global Nutrition Guidelines identify nutrient targets for our products, with a focus on limiting sugar, sodium, saturated fat and calories. In addition, we continue to be committed to increase positive nutrients, offering delicious products with improved nutrition profiles.
As part of this process, the Kraft Heinz Global Nutrition Group identified upper limits for calories, sodium, sugar and saturated fat across 50 categories that represent our total global portfolio. Products that meet these nutrition guidelines align with globally recognized dietary recommendations from the World Health Organization, the National Academies of Sciences, Engineering and Medicine, and the European Food Safety Authority.
Progress on Healthy Living Goals
Compliance* with Kraft Heinz's Global Nutrition Targets (GNTs) fell from 74.7 percent in 2020 to 67.7 percent in 2021. This decrease resulted from two main contributory factors:
Inclusion of expanded regional data
Updated nutritional information
In 2021, efforts focused on improving the quality of data and transparency within regions that had not previously been measured. Expanded assessed regions included China, Indonesia, Brazil, and the Middle East, which increased global data volume assessed by 15 percent. We continue to improve data quality and nutrition profiles in regions which are early in their nutrition target compliance journey.
The fall in GNTs compliance was also impacted by updated sodium nutritional information for Heinz tomato ketchup in North America; this was not the consequence of changes to the formulation. In addition, Kraft Heinz normalized serving sizes to 100 grams for all category targets globally to help ensure a consistent and common baseline.
We strengthened our commitment to a diverse workforce by targeting employee representation that reflects the diversity of the communities in which we operate.
Further to our GNTs, we successfully reduced just under 10 million pounds of total sugar across our portfolio in 2021, 16 percent towards of our goal of reducing 60 million pounds of total sugar across our global portfolio by 2025. This reduction was primarily driven by our ABC brand in Indonesia in combination with multiple initiatives across Asia, Australia, and Europe. We are confident that we will reach our goal and have an ambitious roadmap, including significant sugar reductions in our beverages as well as other global initiatives. In 2021, there was no progress on our North America sodium reduction goal but we are implementing plans to help ensure achievement by 2025.
Innovating New Health and Consumer Conscious Products
Innovation Partnerships
At Kraft Heinz, we see challenges as opportunities for innovation and a way to provide better products for consumers. We aim to create innovations that satisfy consumer demand for new and health-conscious brands that they can feel good about. We do that by constantly researching, developing and launching products that reflect modern tastes, leading trends, and consumer preferences. Our focus is on incremental volumes and mix improvement coming from new products.
Plant-based
The Heinz brand has been making high quality, plant-based products for over 150 years. Below are some examples of our plant-based launches in 2021.
In conjunction with Veganuary, Heinz launched vegan versions of several of its well-loved products. The brand also launched three varieties of 'Beanz Burgers', each containing 10 grams of protein and packed full of beans. These tiny parcels of superpower make a great range of nutritionally rich meat-free products packed with all of the goodness of beans & veggies.
In select regions, Heinz launched a fully vegan mayo range, including flavors such as original, smoky chili and garlic aioli.
In addition, the brand also introduced a vegan alternative to its fan favorite Heinz Salad Cream. This vegan alternative has the same deliciously zingy taste of Heinz Salad Cream we all know and love, but is suitable for vegans while also being gluten free and containing no artificial colors, flavors or preservatives.
Organic
To offer consumers choices that help them meet their lifestyle and wellness goals, we have brands with organic offerings that we are constantly looking to expand.
United States: In the United States, our certified organic products adhere to the U.S. Department of Agriculture's National Organic Program standards and regulations. Our organic certified products include certain Capri-Sun juices, Heinz tomato ketchup products and Classico sauces. Our organic labelled products are designed to ensure that all agricultural products contained within them meet organic criteria and less than 5 percent of the total product contains allowable non-organic ingredients.
Canada: In Canada, our organic products comply with the Canadian Organic Standards as required by the Canadian Organic Regime (COR). Examples include our Kraft Dinner organic Original Macaroni & Cheese, Heinz organic tomato ketchup, Classico organic pasta sauces, and Heinz organic baby foods and cereals.
Europe: In Europe, we offer Heinz tomato ketchup with 100 percent organic tomatoes to meet the needs of consumers. In the U.K., we also offer our delicious Heinz baked beans and cream of tomato soup with organically grown beans and tomatoes.
Spotlight: Plant Protein Innovation Center

Kraft Heinz is proud to be a Partner-level member of The Plant Protein Innovation Center, an interdisciplinary research center dedicated to studying plant and alternative proteins. The PPIC mission is to bring together researchers and industry partners to produce and study nutritious and functional plant protein ingredients and products.
Goals of PPIC include:
Creating an active platform to study and promote plant proteins
Gaining the involvement of key industry players
Developing research programs that address industry-identified challenges and opportunities
Developing and disseminating a wealth of interdisciplinary knowledge and technologies to advance plant proteins
Fostering partnerships, scientific exchange, and interdisciplinary interactions
Addressing the consumer desire for nutritious and healthy food
Having a positive impact on the environment
Providing additional protein sources for the growing population
As a Partner, Kraft Heinz has direct R&D involvement on the PPIC Technical Committee to contribute to the development of the center's research priorities, review of research proposals, and has access to plant-based scientific workshops and training courses.
The Plant Protein Innovation Center research efforts are headquartered at the University of Minnesota Saint Paul campus. https://ppic.cfans.umn.edu
Spotlight: APC Microbiome Ireland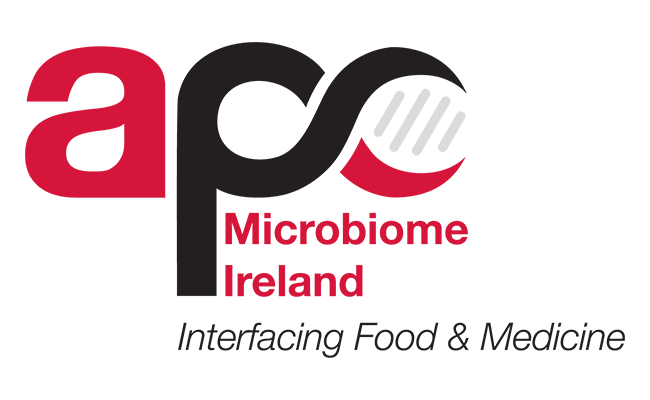 APC Microbiome Ireland has been a strong partner of Kraft Heinz since 2020. Throughout 2021, we continued our partnership aimed at discovering new, natural cultures for fermented foods that could unlock the ultimate natural and clean label opportunities for product development. While the health benefits of fermented natural cultures (such as probiotics) are important to Kraft Heinz, our collaboration with APC Microbiome Ireland largely focuses on the discovery of novel bioactive and functional compounds derived from traditional food cultures. The technologies that we will develop as a result of this strategic partnership will align with the growing demand for cleaner, consumer-friendly ingredients and products.
2021 Key Healthy Living Product Launches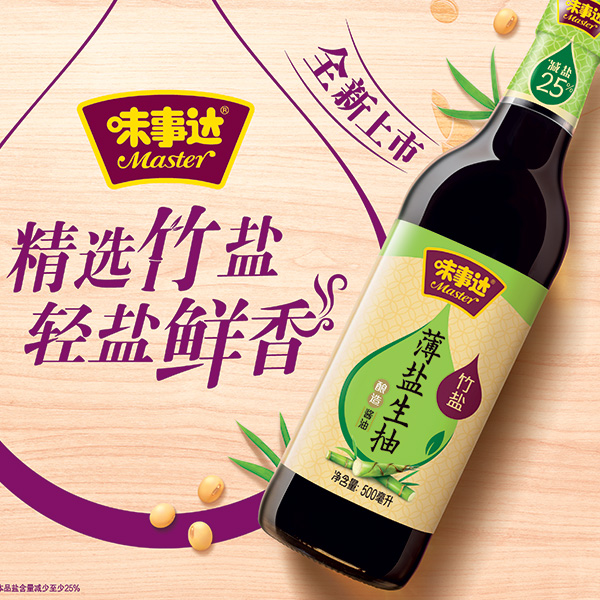 Master Low Salt Weijixian Soy Sauce
In 2021, Our Master brand launched Master Low Salt Weijixian Soy Sauce. The product was developed to stand out by not only reducing salt by 28 percent, but by adding high quality dried scallops to elevate taste, creating a heathier and superior umami taste. This product is of one of the many examples of our brands stepping up to create healthy and delicious products for consumers in China.
Heinz Veg Hoops
This everyday favorite gives you the same great taste of the original Heinz Spaghetti Hoops that families have been enjoying for years but with 30 percent EXTRA veg. This tasty new plant powered recipe launched in the UK, uses pasta hoops made from carrot and cauliflower, served in a smooth and delicious tomato and sweet potato sauce. What's more, they're 100 percent plant-based, meaning they're suitable for vegans, vegetarians, and anyone looking to enjoy more plant-based everyday meals.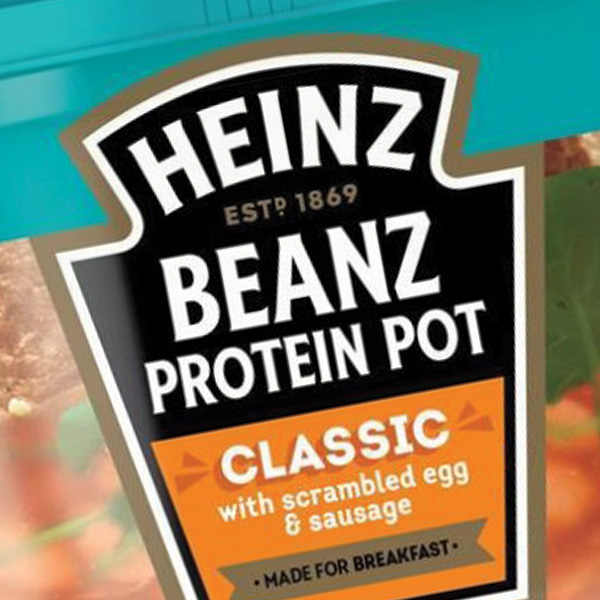 Heinz Beanz Protein Pot
Heinz in the U.K. launched a microwavable breakfast pot that contains its signature beans but also sausage, spinach and scrambled egg. The Beans Protein Pots – which come in at 235 calories each – are also a great source of protein with 14.6g per serving, and are high in fiber and low in sugar.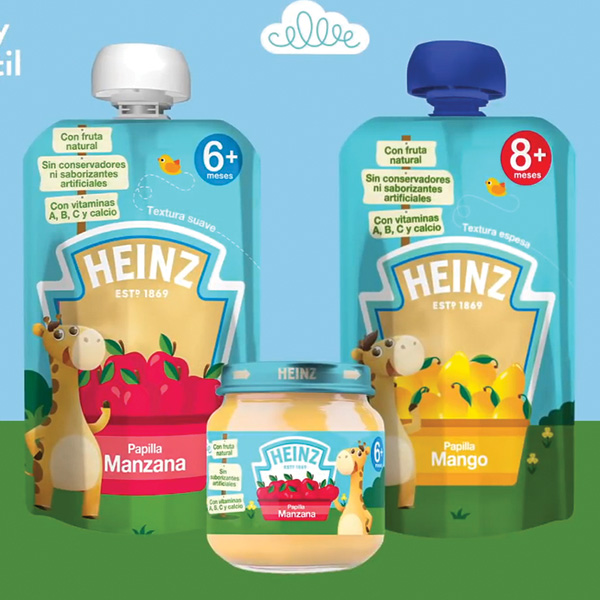 Sugar Reductions in Central and South America
Across various regions, we have strived to reduce sugar content across our baby food line. In Venezuela and Mexico, we implemented a 10 percent sugar reduction across our Heinz and Polly brands wet baby foods. While in Costa Rica we implemented a 1 percent sugar reduction across the same product range. We aim to continue to prioritize reductions across more categories in the coming years.
Philadelphia Lactose Free Brick Cream Cheese
Philadelphia Original Brick Cream Cheese blends the creamy goodness of Philly with real milk and cream, now available in Lactose Free! It's a great addition to any meal, from appetizers to desserts. Our delicious cream cheese contains no artificial colors or flavors and is also available in tub format.
Plasmon Biscuits
Plasmon has always been attentive to the needs of children. In 2021, we developed a version of our well-loved children's biscotto in Italy with 30 percent less sugar (compared to the classic Plasmon biscuit) still, with that unmistakable Plasmon taste. The biscuit also contains calcium, selected B vitamins and iron which contributes to normal cognitive development and the immune system.
Other Key Global Product Launches and Improvements
Kraft Heinz has a long-standing commitment to improve the nutrition of its beloved brands and products, and we aim to consistently deliver the quality ingredients and products that consumers are asking for. Our current priorities across our product categories include removing artificial colors, flavors and preservatives; reducing sodium and sugar, and offering more gluten-free and organic choices.