Working to Alleviate Global Hunger
The Kraft Heinz Company Foundation (Kraft Heinz Foundation) pursues its mission through strategic partnerships with organizations that have programs aligned with hunger relief, nutrition support and self-sustaining food sources.

Deliver 1.5 billion meals to people in need by 2025 against our 2019 baseline.


ON TRACK: 52%
Kraft Heinz employees from all corners of the world have passionately joined the Foundation through volunteer efforts towards our goals, highlighting the critical nature and immediacy of our work in helping to alleviate world hunger. We are proud that we achieved our original goal to provide 1 billion nutritious meals to those in need by 2021. At the end of 2021, through a combination of financial support and product donations, we have provided nearly 1.2 billion meals to those in need since 2016. In 2021 alone, we provided approximately 440 million meals to people in need – From 2019 through 2021, we're now more than halfway to our 2025 goal of providing 1.5 billion meals to those in need.
We have aligned our current key partners towards this goal: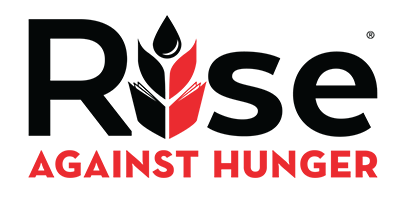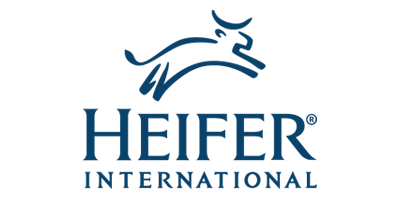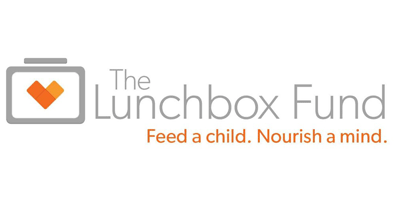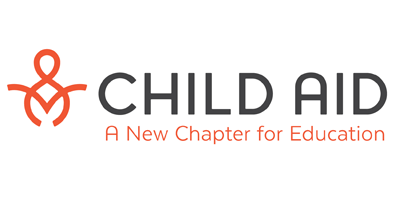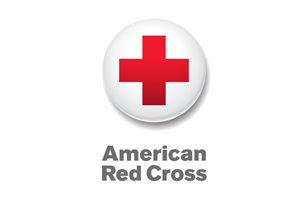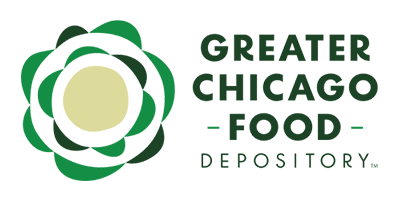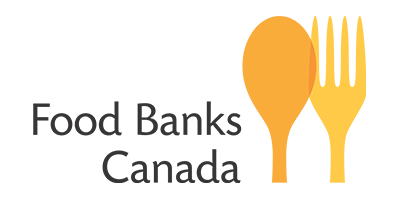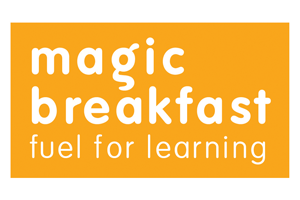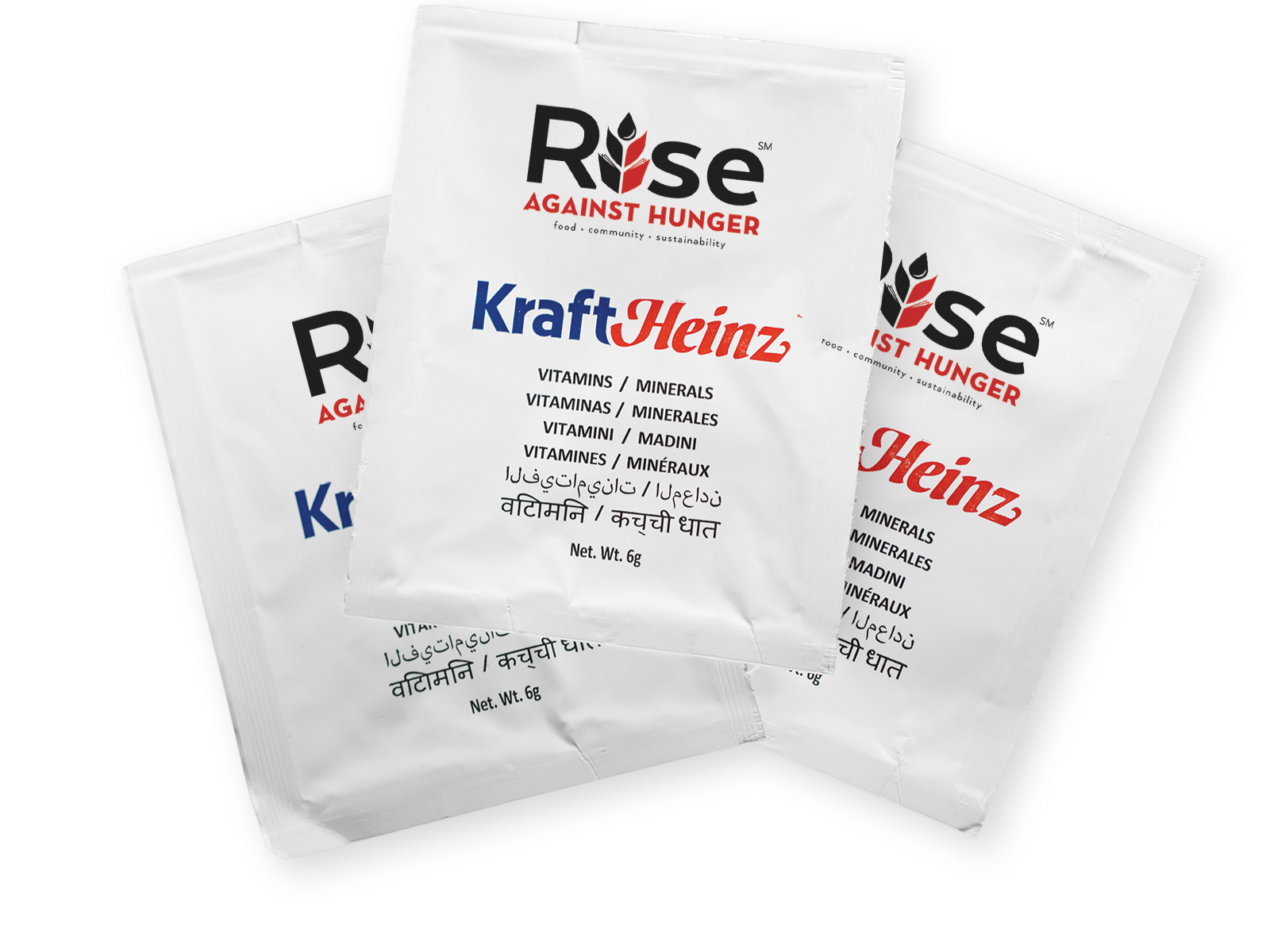 The Kraft Heinz Micronutrient Campaign
The Kraft Heinz Micronutrient Campaign, established by the H. J. Heinz Company in 2001, aims to use the skills and compassion of our employees to provide a nutritional supplement to promote healthy growth and development of those in hunger in developing regions around the world.
Understanding that nutrition and food are pivotal in the growth and success of a child, and especially significant for malnourished children across the globe, Kraft Heinz developed this micronutrient sachet with essential vitamins and minerals, to be mixed in with more readily available food without all these benefits.
Rise Against Hunger
The Kraft Heinz Foundation (and prior to that, the H.J. Heinz Holding Corporation) have been a partner of Rise Against Hunger since 2013. Originating from the desire to provide nutritious and efficient meals to those facing hunger across the world, our partnership with Rise Against Hunger now impacts a wide variety of issues ranging from addressing global hunger through localized, urgent needs, to wider systemic, long-term projects. Today, we are Rise Against Hunger's largest partner.
In July 2021, the Kraft Heinz Foundation committed to a $12 million donation, dispersed over the following three years, to support Rise Against Hunger's global efforts to end world hunger. This commitment will support Rise Against Hunger's sustainable agriculture projects, local procurement efforts and the packaging and distribution of Rise Against Hunger meals, including the supplying of Kraft Heinz micronutrient sachets. These sachets, added to Rise Against Hunger's meal bags, include 18 essential vitamins and minerals. Kraft Heinz's micronutrient sachets have fortified over 400 million Rise Against Hunger meals to date.
During the first year of this commitment, Rise Against Hunger was able to reach over 2.7 million people, and, through food distribution, local procurement and sustainable agriculture projects, supply them with the equivalent of approximately 253 million meals.
Key Highlights from 2021: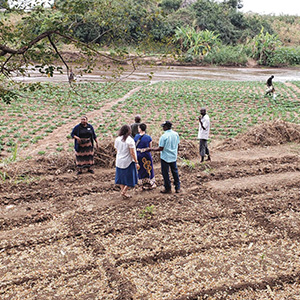 Sustainable Agriculture
Participants in Rise Against Hunger's sustainable agriculture projects, supported by Kraft Heinz, in Malawi, Mali, South Sudan, Senegal and Zimbabwe produced 14,340 metric tons of food. This was equivalent to more than 214,067,750 meals. These projects, which Rise Against Hunger implements with local partners, support long-term food security through a variety of initiatives, including sustainable agricultural training, microenterprise loan programs to support small business, installations of water wells and solar pumps, and more.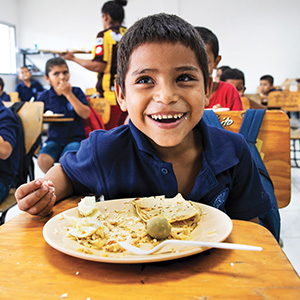 Nourishing Lives Through Meals
Rise Against Hunger also works to strengthen food and nutrition security through safety-net food assistance programs in chronically food insecure regions, such as Nicaragua, Tanzania, Timor-Leste Indonesia and India. Many of these meals and locally procured food are distributed in educational settings to also support children's education.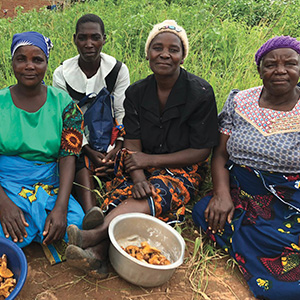 Project Spotlight: LAUNCH Project
Implemented by Rise Against Hunger and its in-country partner Development in Gardening, the Leveraging Agriculture to Unite Communities and Hospitals (LAUNCH) project has been working to improve food security for at-risk populations in southern Senegal. The sustainable agriculture project establishes community gardens and supports participants as they set up home gardens. In 2021, approximately 2,394 pounds of crops were harvested by LAUNCH participants in community gardens, homes and demonstration gardens. To date, 20 community gardens and 16 facility gardens have been established, each averaging 30 varieties of produce, in Ziguinchor, and 948 people have been trained on sustainable agriculture practices.
Fatou, a farmer from Casamance, Senegal, is one of the LAUNCH project participants. Before joining the project, Fatou used traditional techniques on her farm. Due to the dry climate and lack of water for irrigation, this limited her to a small selection of crops she could plant. Through the project, Fatou learned new gardening techniques and water conservation practices, like gardening in tires as well as diversifying her garden to increase her vegetable production. She has now been able to increase her farming yields by almost 40 percent, allowing to her to meet her family's financial and household needs.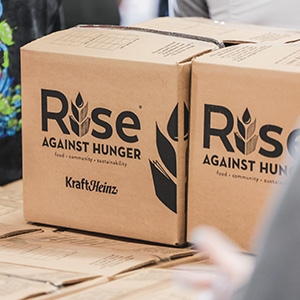 Project Spotlight: Pandemic Relief in Indonesia
During Indonesia's COVID-19 lockdowns in 2021, many Indonesian families struggled to get the food and nutrition that they needed. Rise Against Hunger's Malaysia office, along with partner HOPE Worldwide Indonesia, designed and distributed shelf-stable food boxes that included rice, mung beans, oil, flour and sugar to ensure that families continued to receive adequate sustenance during this time. The initiative reached seven major cities across Java, Indonesia's most populous island, benefitting over 16,700 individuals.
Heifer International
The Kraft Heinz Foundation partnered with Heifer International in 2020 and 2021 to increase access to healthy food. Working to end hunger and poverty in a sustainable way across 21 countries, Heifer International partners with farmers and their communities, providing agricultural inputs and training, while also investing in farmer-focused infrastructure and market system development.
Since launching in 1944, Heifer International has assisted more than 39 million families. Its Passing on the Gift® model means that for each family supported, many more benefit, turning project participants into donors and building stronger food secure communities.
Kraft Heinz and Heifer International 2021 Statistics
148.6M Meals Produced
5 Countries Bangladesh, Ecuador, Honduras, Nepal, Rwanda
110B Calories produced
196,882 Active participants in Heifer International's projects in Bangladesh, Ecuador, Honduras, Nepal, Rwanda in 2021

"With rising food insecurity around the world, Heifer International is committed to its mission of ending global hunger and poverty in a sustainable way. Our life-saving work reaches more than a million families globally every year and would not be possible without the support of dedicated partners like Kraft Heinz. We are grateful for Kraft Heinz's continued support as we work with farmers and their communities to build long-term, sustainable solutions to the hunger crisis."
– Pierre Ferrari, President and CEO, Heifer International

Supporting Communities in Need
Kraft Heinz is committed to supporting the communities where we live and work by acting in positive and responsible ways. We're instilled a culture of volunteerism in our employees globally and making an impact locally.
---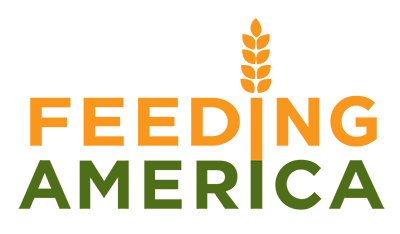 Feeding America
FeedingAmerica® is a nationwide network of 200 foodbanks and 60,000 food pantries with meal programs that serve every county in America. In Feeding America's words, "to end hunger, we have to make hunger unacceptable," and that is why the organization encourages everyone to take action in the fight to end hunger – an issue that impacts one in nine of our neighbors.
Our relationship with Feeding America dates back to Kraft Foods Group. Inc., as one of the original groups to provide the organization with financial support in the 1980s.
Today, Kraft Heinz helps Feeding America achieve its mission in a three-pronged approach. First, we help member food banks meet immediate hunger needs through food donations from our corporate operations. In 2021, we donated just under 15 million pounds of food to the Feeding America network through 33 local member food banks aligned with our U.S. manufacturing sites, bringing our total since 2016 to more than 117 million pounds of food donated. Second, through The Kraft Heinz Foundation's philanthropic giving we are able to significantly amplify food donations to families in need on a planned basis. Third, we further partner with Feeding America through cause marketing and volunteerism, all aimed at our shared mission to end hunger.
"Hunger is an issue that impacts every community in our country, and at Feeding America, we work hard every day to help people who may not know where they will find their next meal. We are incredibly grateful for our longstanding partnership with Kraft Heinz and for its generous support of our network. Through monetary and food donations, along with volunteer engagement, Kraft Heinz has helped us provide more meals to our neighbors when they need it most."
– Casey Marsh, Chief Development Officer, Feeding America
---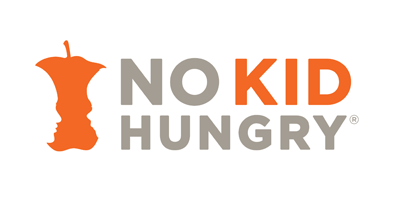 Share our Strength: No Kid Hungry Campaign
No child should go hungry in America but in the wake of the coronavirus pandemic, 1 in 6 kids could face hunger. In 2021, the Kraft Heinz Foundation made another significant investment in No Kid Hungry's efforts to end childhood hunger and bringing No Kid Hungry one step closer to their goal to make sure that every child food. These grants can help provide up to 2.5 million meals to kids across the U.S.*
"Kraft Heinz Foundation's continued partnership with No Kid Hungry is a strong indication of their deep understanding of the issues that contribute to childhood hunger in the US. And as we continue to navigate the impact of the pandemic on families and the schools and community organizations that were their lifeline for consistent access to food, partners like Kraft Heinz Foundation ensure we are able to help programs reach as many kids as possible. We are so grateful for this partnership."
– Jill Davis, Chief Revenue Officer, No Kid Hungry
* Meal equivalency varies during COVID-19 relief.
---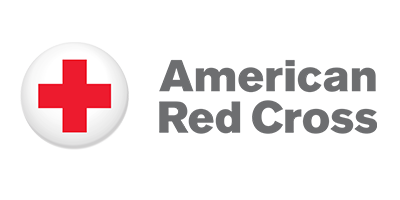 Red Cross
Vision Statement: The American Red Cross, through its strong network of volunteers, donors and partners, is always there in times of need.
Through a network of about 250 chapters in the U.S., the American Red Cross provides relief to victims of disaster and helps people prevent, prepare for and respond to emergencies. As a member of the organization's Disaster Responder Program, The Kraft Heinz Foundation is part of a select group of forward-thinking organizations that provide the highest level of year-round support to Red Cross disaster relief and preparedness efforts. The advance commitment – before disaster strikes – empowers the Red Cross to be ready to help disaster survivors at a moment's notice, while also preparing people and communities for crises yet to come.
"The American Red Cross is part of nearly every community in the U.S., which means our work before, during and after disasters is never finished. We are extremely thankful to The Kraft Heinz Company Foundation for their year-round support as a Disaster Responder Program member. This forward-thinking commitment enables us to prepare communities for the unexpected and rush immediate relief to people affected by disasters whenever and wherever they strike."
– Jennifer Pipa, Vice President, Disaster Programs, American Red Cross
---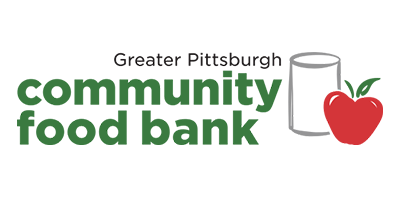 Greater Pittsburgh Community Food Bank
"Across southwestern Pennsylvania one in seven people don't have enough to eat. With the tremendous partnership of the Kraft Heinz Foundation through our Grow, Share, Thrive campaign, we will be able to ensure our neighbors have access to the food they need today, tomorrow and for a lifetime. Thank you!"
– Lisa Scales, President and CEO, Greater Pittsburgh Community Food Bank
---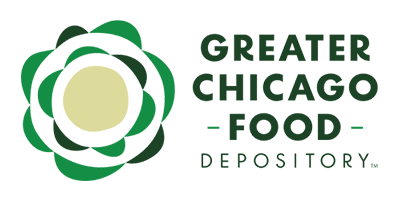 Greater Chicago Food Depository
"The Kraft Heinz Company, co-headquartered here in Chicago, remains a leading supporter of the Greater Chicago Food Depository and our more than 700 community partners across Cook County. Since 2016, Kraft Heinz has donated the equivalent of nearly 5 million meals to its neighbors facing food insecurity – 750,000 meals in the last year alone. We are so grateful for this relationship, especially as we continue to respond to an elevated need for food assistance. Companies like Kraft Heinz help us create a truly Greater Chicago."
– Kate Maehr, Executive Director and CEO, Greater Chicago Food Depository
---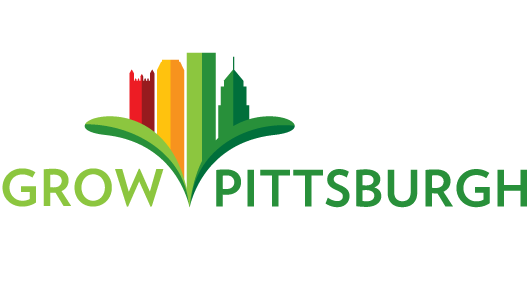 Grow Pittsburgh
"Our partnership with Kraft Heinz has helped people throughout the Pittsburgh region grow thriving gardens and share meals with their families and neighbors. Thank you for bolstering food security and food sovereignty in our community."
– Denele Hughson, Executive Director, Grow Pittsburgh
---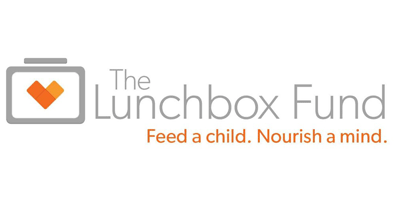 The Lunchbox Fund
"Our partnership with Kraft Heinz has been transformative to so many children's lives. As a result of the company's support, we're now able to provide over 1,500 extra daily breakfast meals in-school to children from very poor families who typically do not have access to food before school. This essential first meal of the day supports the children's ability to learn, leading to better educational performance. These nutrition-rich meals also act as a critical incentive to encourage students to be punctual and stay in school, broadening their educational opportunities and increasing their lifetime income potential. These breakfasts are, quite literally, life-changing."
– Topaz Page-Green, Founder, Lunchbox Fund
---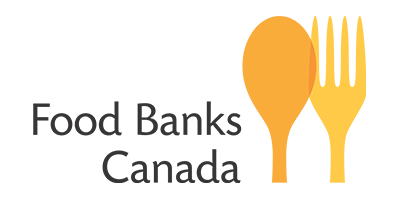 Pantry Day and Food Banks Canada
In conjunction with World Food Day, Kraft Heinz Canada held its second annual Kraft Heinz Pantry Day. Canadians joined the fight against food insecurity by purchasing a participating Kraft Heinz product in-store or online, which was then matched with a donation to Food Banks Canada. Participating products included any variety of Kraft Peanut Butter, Philadelphia Cream Cheese, Kraft Salad Dressing, Kraft Dinner, Classico Pasta Sauce, Heinz by Nature, Maxwell House Coffee or Heinz Ketchup.
The initiative, which is part of a larger 5-year, $20-million product donation to Food Banks Canada is helping connect the 4.4 million Canadians affected by food insecurity across the country with the meals they need. Since 2020, the company has contributed 3,281,900 pounds in high-quality food donations to food banks across the country in response to the COVID-19 pandemic.
---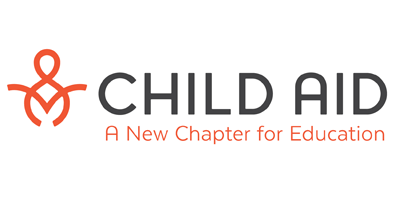 Child Aid
"In 2021, the Kraft Heinz Foundation continued its important support of Guatemalan children and their families as part of Child Aid's White Flag Hunger Relief Campaign by awarding a second $75,000 grant (approximately 579,600 meals) for emergency food relief. Since the onset of the global pandemic, the foundation has provided more than one million meals to starving families in the northern highlands of Guatemala. The continued spread of COVID-19 continues to challenge families in a nation already crippled by poverty, inflation and climate change. Through Child Aid and the Kraft Heinz Foundation, hungry families received boxes of emergency supplies meant to keep hunger at bay for approximately three weeks. Each emergency box contains one pound of beans, one pound of rice, one liter of oil, one pound of noodles, powdered milk, salt, sugar, hand sanitizer and children's vitamins."
– Nancy Press, Chief Executive Officer, Child Aid
---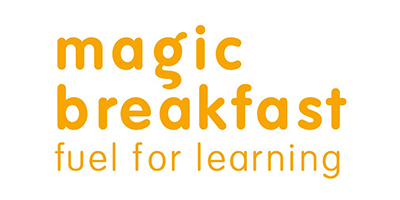 Magic Breakfast
2021 marked the third year of our partnership with Magic Breakfast, a charity that provides healthy school breakfasts to hungry and malnourished children in disadvantaged areas of the U.K. We increased the number of schools we supported with our No Added Sugar Heinz Beanz from 150 to 300 and pledged over 16 million meals for children at risk of hunger in the U.K. 2021 also saw the continuation of Kraft Heinz employees mentoring the Magic Breakfast team, including the pilot of a new work experience programme at Leeds City Academy, and virtual mentoring programmes with school children. In February 2021, Magic Breakfast, Kraft Heinz, and think tank Pro Bono Economics collaborated to release new research illustrating the cost effectiveness of a government funded school breakfast provision in the U.K., where every £1 invested by the government would generate £50 for the local economy across a child's lifetime. Building on this profile-raising work, Magic Breakfast and Kraft Heinz later collaborated to release a limited-edition Heinz Beanz can in Tesco to highlight the importance of Magic Breakfast's great work in ensuring no child is too hungry to learn.