Purchase 100% sustainably-sourced Heinz ketchup tomatoes by 2025.


ON TRACK
Sustainable Agriculture
As a food and beverage company, we recognize the importance of sustainable agriculture in all of our products. Through the work of our experienced agronomists and procurement teams, we are proud to work with our suppliers to advance sustainable agriculture practices, knowing that these commodities are integral to our business and to the well-being of our consumers and communities in which we operate.
At Kraft Heinz, we have a long history of working with growers to promote sustainable agricultural practices, such as implementing rotational crops to promote multigenerational fields, to increase yield at the field and in processing, adoption of next generation breeding through our seed business, and finding ways to help increase water efficiency.
Through thorough research in our laboratories and with experienced agronomist teams on the ground, we strive to stay at the forefront of sustainable agriculture, applying what we learn through trialing and demonstration to additional parts of our business. The Kraft Heinz Sustainable Agriculture Practices Manual forms the foundation of our engagement strategy with growers, as we work towards our 2025 goal to source 100 percent of tomatoes for Heinz tomato ketchup sustainably. We aim to dig deep in our roots to use 150 years of forward-looking, responsible agricultural and human rights practices to build on our agricultural legacy with our farmers. We are committed to further building on our strong sustainability heritage, as Henry J. Heinz (founder of the H.J. Heinz Company) famously noted, "Protect the consumer by owning the product all the way from the soil to the table."
Sustainable Agricultural Practices Manual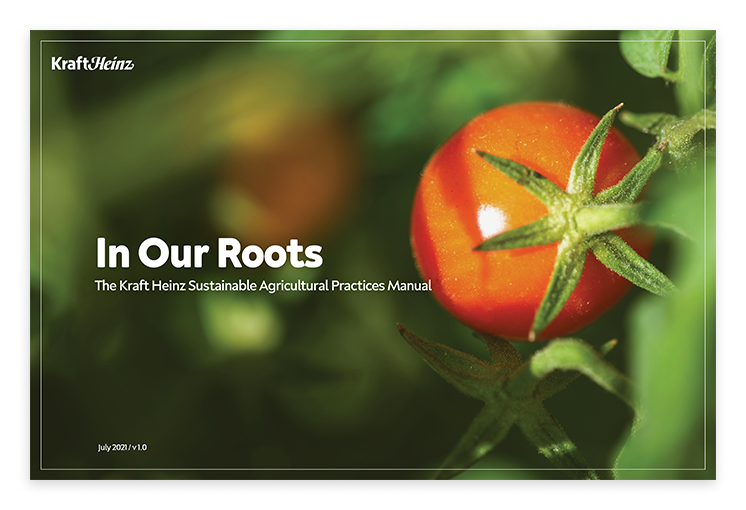 Sustainable farming practices do more than save important natural resources. They also have the potential to considerably increase crop yields and provide growers and their families with greater economic opportunity. Kraft Heinz has taken significant steps to strengthen our Sustainable Agriculture Practices Manual (SAP) and is working in partnership with growers to implement those practices.
In 2021, we launched our Sustainable Agricultural Practices Manual with suppliers and growers in both Spain and California, key growing regions for Heinz tomatoes. In the coming years, we plan to roll out audit programs to ensure supplier compliance with these standards and will be expanding the scope of our sustainable agricultural program to navy beans.
Building the Regenerative Capacity of Agriculture Through a Global, Farmer-Centered, Industry-led Initiative.
The long-term resilience of agriculture now depends on how quickly we can develop regenerative practices that benefit soil health, biodiversity, water supply, climate resilience and livelihoods.
In late 2021, Kraft Heinz, along with approximately 30 companies from across the agricultural value chain, became a founding member of SAI Platform's new Regenerative Agriculture Programme. The purpose of the program is to build industry alignment, reduce duplication and amplify impact through the creation of a universal framework with locally implementable indicators, to ensure accessibility and applicability of regenerative agriculture principles, practices and outcomes on farm. The program will work to scientifically validate regenerative principles, engage with farmers and develop a mechanism for corporations to verify and communicate regenerative targets to external stakeholders.
"As we develop and define new regenerative agriculture approaches, it is the farmer's inherent knowledge of the land, its constraints and opportunities, that is critical to ensuring successful social and environmental outcomes based on solid economic foundations."
– Martina Henry, Director, Agriculture Sustainability, Kraft Heinz and SAI Platform Regenerative Agriculture Programme Steering Committee Co-chair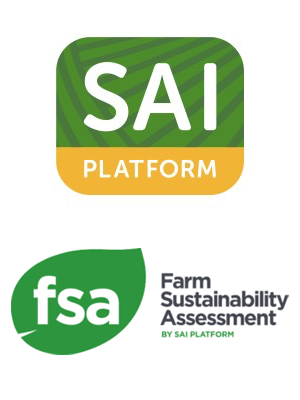 FSA 3.0 Benchmark Equivalence for Sustainable Agriculture Practices Manual
In 2021, our Sustainable Agricultural Practices Manual was benchmarked against SAI Platform's Farm Sustainability Assessment (FSA) 3.0 and received 'Silver Level equivalence'. This was the first sustainability program successfully benchmarked against the updated FSA3.0 which was released in April 2021.
We believe this benchmark will help us and our suppliers in our journey towards purchasing 100 percent sustainably-sourced Heinz ketchup tomatoes by 2025. It provides a pathway for growers to demonstrate compliance with our requirements, while also offering a single, industry- aligned tool that reduces duplication and audit-fatigue. This allows growers to focus on improving their operations and continuing to grow the quality, sustainable ingredients we rely on to produce our brands.
"FSA 3.0 marks a step-up in the benchmarking program's integrity, yet it is even more straightforward and easier to get started. It is great to see The Kraft Heinz Company getting the most out of their membership with Sustainable Agriculture Initiative (SAI) Platform by using the FSA to refine, communicate and scale their program. We congratulate them on this achievement!"
– Joe Rushton, FSA Director at SAI Platform
Key Initiatives
Celebrating the Tomato with the Community at our Pudliszki Facility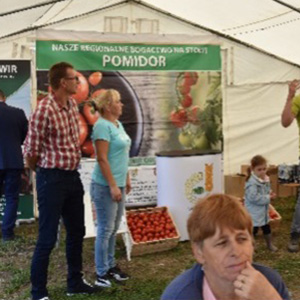 Our Pudliszki, Poland facility revived its annual Grower Open Day in 2021, having pivoted to an online format at the start of the COVID-19 pandemic. This event brought together 500 growers and their families from across the region, along with other industry stakeholders. The event showcased the results of large-scale variety trials of both Heinz and non-Heinz seeds, to share industry best-practices through demonstrations and field trials. Grower Open Day also included a presentation of best-in-class agricultural practices through its celebration of the tomato, with community competitions for best tomato fruits and tomato-based meals, firmly placing Pudliszki at the center of the local community.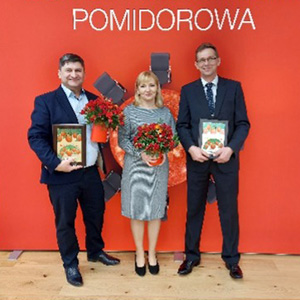 The Pudliszki facility was also separately recognised as the Best Processor in 2021 by BASF's Nunhems® brand and the Polish Tomato Producer's Association's Agro Academy Awards. We received this award for our strong focus on innovation, large-scale tomato trials in Poland, close relationships with growers and for implementing better soil preparation practices to increase resilience during drought conditions. In addition, Elwira and Leszek Chudziak, tomato producers for our Pudliszki facility, won the award for most innovative grower based on their improvements to the nursery and farm operations. Elwira and Leszek's farm was first started with the support of Kraft Heinz's lead agronomist for Pudliszki, Slawomir Paszkier.
Sustainable Dairy Partnership

Kraft Heinz is a proud, engaged member of SAI Platform's Sustainable Dairy Partnership (SDP). Developed through a multi-stakeholder process that included dairy processors, industry associations, and dairy buyers, SDP was created with the goal of driving continuous improvement in dairy sustainability. To achieve this goal, the SDP allows processors to leverage work already being done as part of industry sustainability initiatives, national programs, voluntary certifications and regulatory compliance. This drives greater efficiency and avoids duplication of effort. As a member of this organization, we are committed to engaging and learning more, in order to continue to drive sustainability within our dairy supply chain.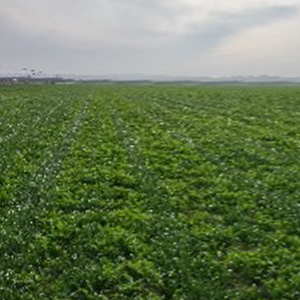 Supporting Farm Resilience in California
As part of our ongoing commitment to continuous improvement on farm, in 2021 we introduced a pilot cover crop program with our California tomato growers. The objective of the pilot is to incentivize the adoption of cover crops as a practice that can help promote soil health, enhance water-holding capacity, reduce reliance on chemical inputs, and support biodiversity while increasing yields. In 2021, 2,279 acres of cover crops were planted by our California growers and we have a target to grow this to more than 5,000 acres in 2022.
Bowles Farming Company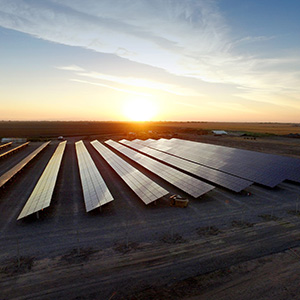 At Kraft Heinz, we recognize that we cannot succeed in our ESG journey alone. Therefore, we are committed to bringing bold, innovative, and like-minded partners 'Together at the Table' to help lead the way.
Bowles Farming Company is a key global tomato supplier for many of our well-loved brands, including the iconic Heinz tomato ketchup. As a 160-year-old family-run farm, Bowles understands the importance of sustainable and regenerative agriculture. Their philosophy centers around stewardship and farming with the natural world in focus.
Bowles is adjacent to the second largest contiguous wetland in the U.S. To help preserve this area of great biodiversity value, they own and manage 650 acres of wetland within their boundary and work with a wide range of stakeholders to maintain these lands. These initiatives include native plant cultivation to help pollinators and beneficial insects thrive around the farm. Recognizing a shortage of native materials in their community, Bowles also set up the Great Valley Seed company to ensure that local communities have access to these essential seeds. Today, they grow over 50 species that can be used in restoration and pollinator support programs. The farm also operates drip irrigation systems powered by their on-site solar farm and composting projects utilizing feedstock from their local communities to further increase farm resilience and circularity.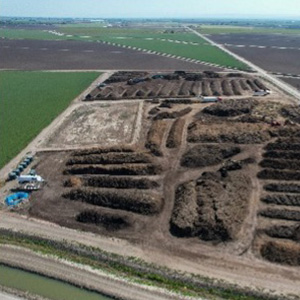 In addition to caring for the environment, farm leadership actively supports the safety, health and education of their employees and the surrounding community. Most notably, Bowles implemented the BF Scholars program in 2015 to support the educational journeys of their employees' children.
As a proud customer, we applaud Bowles Farm's leadership in advancing sustainable agriculture. We are excited to continue bringing them and other like-minded suppliers 'Together at the Table' to drive ESG progress.
"From our vantage point here on the farm, we see the word "sustainability" widely used but not often backed up with strong evidence. We value collaborative relationships with supply chain partners that want to provide consumers with true stories of sustainable production that consumers can trust and feel good about. Kraft Heinz is one of those key partners who take the time to visit the farm and partner in our journey to produce products in a way that authentically supports people and the planet. We value our relationship with Kraft Heinz and admire their leadership in true sustainability."
– Cannon Michael, President and CEO, Bowles Farming Company