Employee Health & Wellness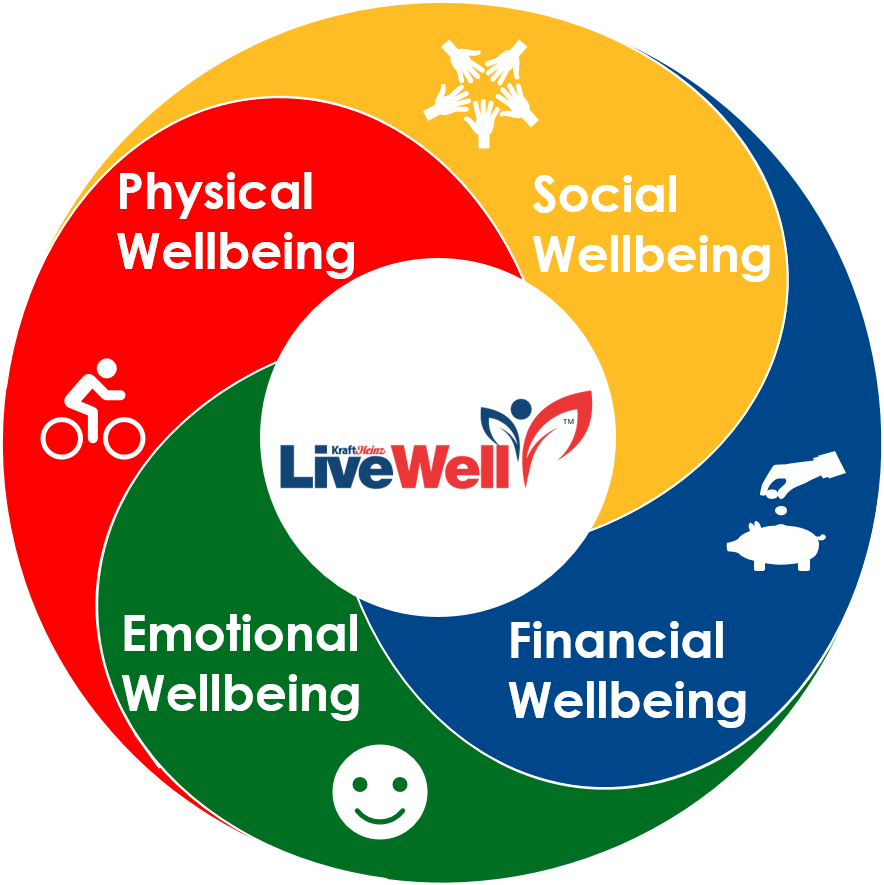 Since 2018, Kraft Heinz has expanded its LiveWell health and wellness platform across the global business units. Our mission is to support and inspire a well-being lifestyle for our employees, so that they can make healthy life choices within and outside of the workplace. Today, LiveWell at Kraft Heinz continues to amplify our commitment to help employees achieve optimal wellbeing physically, emotionally, socially, and financially. Throughout the year, we raise awareness on health and wellbeing. We focus on key topics through speaker series, global and local events, and targeted initiatives on physical fitness, mental health, family and community, and financial education. Our global LiveWell hub provides employees easy access to relevant external resources and internal programs available in their local countries. We continue to champion the LiveWell program's holistic approach to wellbeing in response to COVID-19 with enhanced programs, including healthcare benefits, disability and employee assistance initiatives. With lifted COVID-19 mandates and varying stages of our return to office, LiveWell has provided additional resources on navigating change for re-entry and safety protocols that are top of mind for employees.
At Kraft Heinz, we have worked to address the stigma attached to discussing and supporting mental health and well-being in the workplace. In 2021, we expanded our Mental Health First Aiders program in the International Zone and Canada with over 120 trained colleagues. We will launch a similar effort in the U.S. in 2022. We also enhanced our Employee Assistance Plans, with programs now available in 31 countries. Late 2021, we initiated the LiveWell Ambassadors program represented by a group of cross-geography and cross-functional employees to collaborate and champion our local and global LiveWell efforts.