FEATURE STORY
Pudliszki Ag Team
If you're a farmer anywhere in the world – or a global food and beverage company like Kraft Heinz – water is the lifeblood of your operation. And for those individual small growers in Poland who turn the world-class tomatoes they grow into market-leading Pudliszki tomato paste and ketchup, increasing their agricultural yields during years of irregular rainfall was no small feat.
In 2018, Europe experienced extremely high temperatures and low rainfall. The western part of Poland was particularly affected, leading to drought conditions for most of the tomato-growing season. Fortunately, the Pudliszki and Kraft Heinz Global Agriculture team had implemented practices from the Kraft Heinz Sustainable Agriculture Practices Manual in years prior. This enabled local farmers to salvage the year, growing the required quantity of quality tomatoes for Pudliszki tomato paste and much-beloved ketchup.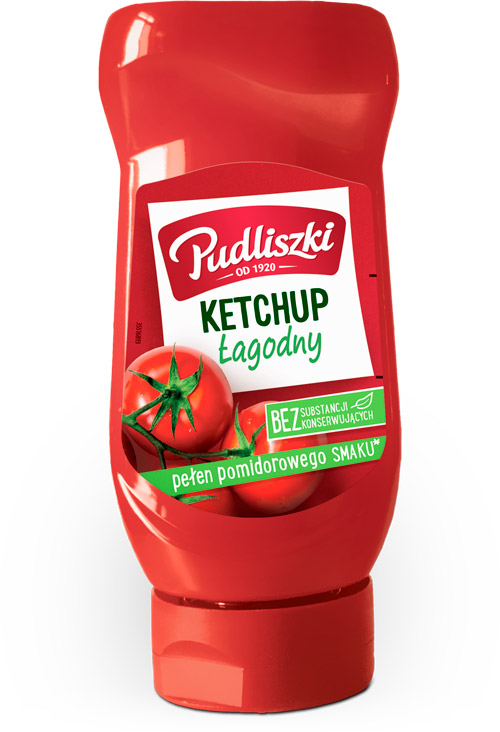 More than 80 percent of the brand's tomatoes are grown without irrigation, due to Poland's lack of a systematic national crop irrigation plan and the large dispersion of crops. For the past 15 or so years, the Pudliszki team has been working "to alter some of these (irrigation) techniques we know work around the world that hadn't been properly introduced to the Polish market," King said. "That has evolved into the practices we do every year. We know if we make the best preparatory steps, we have the greatest chance for success."
Pudliszki Senior Agronomy Manager Slawomir "Slawek" Paszkier noted, "Twenty years ago, we had 800 farmers. Now we have 120. But we have more than doubled production since then." And that's despite the fact these small growers still harvest all their all-Polish-seeded tomatoes manually. "We can achieve the same yield without irrigation."
Poland is "the only place (within Kraft Heinz) we transplant and grow tomatoes without irrigation," says King. "Slawek and his farmers get the credit for making these changes over time."
The Pudliszki team has diversified its raw material base by locating fields in various regions with different types of soil – allowing them to obtain stable yields in a range of weather conditions. In dry years, they reap higher yields in heavy soils; in years with lots of rainfall, they obtain high yields in sandy, permeable soil. Because the brand sources tomatoes from areas with heavy animal production, the resulting natural fertilizer improves the humus content and water ratios in the soil. Other techniques employed by the Polish team include:
Using a scraper on fields to eliminate pits and hills, leveling the land and leading to uniform water distribution throughout the field
Increasing the permeable layer for water and roots through use of deep chisels – tools introduced to the Poland team by Kraft Heinz agronomists – allowing tomato plants to access deeper layers of water
Planting deeper, allowing the plants' root systems to better develop from the beginning, increasing the volume of soil from which the plants draw water
Properly selecting plant varieties that can adapt to local weather conditions (over the past 12 years, they've tested more than 1,000 different types)
Properly scheduling transplanting, extending the season by several weeks
Using improved and specific foliar fertilizers to improve the plants' water ratios
"In Poland, it's really an iconic brand, That's a real source of pride."
— Gary King, Global Agriculture Group Lead
A Kraft Heinz affiliate for more than 20 years, Pudliszki – in partnership with Kraft Heinz Global Agriculture – has completely modified the plant varieties local farmers grow and the technology they use. In addition to tomatoes, Pudliszki also processes sweet corn, green peas, cabbage, onions, carrots and other crops for the sauces, beans, and canned vegetables they sell (less than half of these non-ketchup products are exported beyond Poland).
With nearly all of the Pudliszki brand ketchup sold in its home market, these farmers know the products made from their tomatoes help feed their own families and friends. And since 2019 was the 100th anniversary of the Pudliszki brand, this milestone gives the team something else to celebrate. Moreover, in Poland, some farmers have been growing tomatoes for Pudliszki products for half a century. "The Polish farmer has an incredible emotional tie to the land," Paszkier says. He himself grew up near the current Kraft Heinz factory, and has worked for the company for two decades.
Maintaining and strengthening these ties is a joint effort between the Pudliszki and Kraft Heinz Global Agriculture teams. Over the years they've hosted a lecture series for Pudliszki-growing farmers – what Gary King calls "show, not tell." These "Open Days" – as well as large-scale presentations for hundreds of farmers during the slower winter months – give these professionals (and often their families) a chance to learn about new plant varieties, get updates on pesticide policies, and hear about and try out new techniques.
"Agriculture's always evolving," King says. "There are always new technologies we can show them. Our approach has always been to do good agricultural practices because they're the right thing to do. In most cases, we're at or better than what the certification will be." Ultimately, "if it's not economically sustainable, it doesn't work."