Making an impact in the communities where we live and work.
Kraft Heinz is committed to supporting the communities where we live and work by acting in positive and responsible ways. We're instilled a culture of volunteerism in our employees globally and making an impact locally.
Partnering with Feeding America
Feeding America's Mission: Ending hunger – provide food for hungry people and engage our nation to help.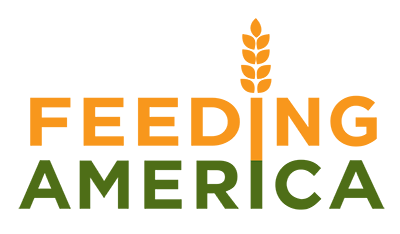 Our relationship with Feeding America dates back to legacy Kraft, one of the original groups to provide the organization with financial support in the 1980s. Feeding America is the central hub for more than 200 foodbanks, each responsible for a geographic location accounting for every county in America.
Our primary means of partnership is through the grants program, through which we support of 33 food banks aligned with the locations of our U.S. manufacturing sites. The Foundation's funds go to fighting child hunger, elderly hunger and as well as capacity building, enabling us to deliver more meals through the Feeding America model.
In 2019, Kraft Heinz provided financial support and donated 17.5 million pounds of product to Feeding America. Over the last seven years of our partnership we have donated more than 300 million pounds! 87 Kraft Heinz locations donate inventory. The Kraft Heinz Foundation helps Feeding America achieve its mission in a three-pronged approach. First, by helping them meet the immediate need through food donations. Second, through philanthropic giving. Third is through cause marketing efforts. In Feeding America's words "to end hunger, we have to make hunger unacceptable." Little actions make a big difference and the efforts of creating relationships and a coalition of people and resources helps enact change at a greater scale.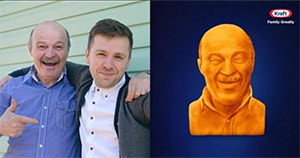 The Father's Day Auction for Charity
The Father's Day Auction to carve your dad's head into a block of cheese raised $15,000 for Feeding America in 2018.
Recipient Testimonials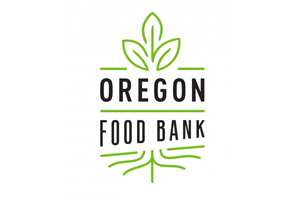 Oregon Food Bank - Portland, OR
Testimonials related to the staff at Oregon Child Development Coalition and Four Rivers Charter School Pantries include:
New to our school, a single mom with 3 children was in tears expressing her gratitude for the food offered at our school pantry because it would help her feed her family.
Fall Rivers pantry has worked to give every child a free book each time they come to the pantry with their family.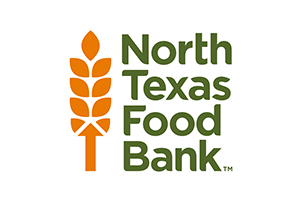 North Texas Food Bank - Plano, TX
One of our School Pantry volunteers had the opportunity to talk with a mom as they loaded food into the family car. The volunteer shared that as he loaded eight boxes into the car, he asked how the food pantry impacted the family. The young mother turned to the volunteer with a smile and said "It's nutritious food I can serve my family...It's always fresh. When I bring home the boxes for my kids, they sit in front of them, it's like Christmas to them, and they each open a box."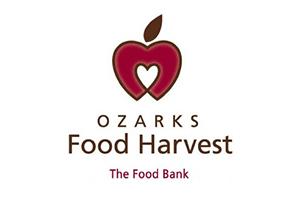 Ozarks Food Harvest - Springfield, MO
One parent told us, "The backpack program has been a great blessing for our family. I work fulltime and go to school fulltime and my wife works as well. Even with this we are a large family with low income. With the backpack program, we can rest assured that the kids will have their bellies full. Thank you very much for making this program possible."
William, who participates in our Weekend Backpack Program recently shared, "The food helps me and my family when we are hungry, and it gives me a lot more energy to play with my friends."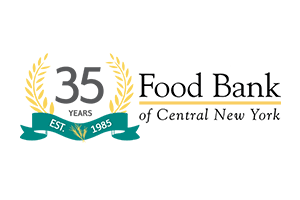 Food Bank of Central New York - Syracuse, NY
We are thankful to the Kraft Heinz Company Foundation for providing us with grant funds that helped to replace a rethermalization unit in 2019, as well as in 2020. Our ability to access these units is essential to our programming and directly impacts our ability to provide hot, nutritious meals to children attending our Kids Cafe program. We are sincerely grateful for the continued support that has helped to ensure that we are able to continue providing staff and program support to our Kids Cafe partners.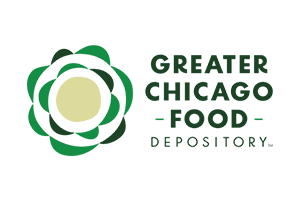 Greater Chicago Food Depository - Chicago, IL
"The Greater Chicago Food Depository is immensely grateful for our longtime partnership with The Kraft Heinz Company, which dates back to 1986. In the last four years alone, Kraft Heinz has supported the distribution of nearly three million meals in our community, ensuring that more families throughout Chicago and Cook County have consistent access to the food they need to be healthy and thrive. At the same time, Kraft Heinz is generously investing in our work to address the root causes of hunger, including racial inequity."
Community Investment
Red Cross
Vision Statement: The American Red Cross, through its strong network of volunteers, donors and partners, is always there in times of need.
Through a network of about 250 chapters in the U.S., the American Red Cross provides relief to victims of disaster and helps people prevent, prepare for and respond to emergencies. As a member of the organization's Disaster Responder Program, The Kraft Heinz Company Foundation is part of a select group of forward-thinking organizations that provide the highest level of year- round support to Red Cross disaster relief and preparedness efforts. The advance commitment— before disaster strikes—powers the Red Cross to be ready to help disaster survivors at a moment's notice, while also preparing people and communities for crises yet to come. Moreover, in 2019 Kraft Heinz employees volunteered to work with the Red Cross in response to hurricanes.
"Ongoing pre-investment from members of the Disaster Responder Program like The Kraft Heinz Company Foundation helps create a reliable funding base for disaster relief services, providing food, shelter, emotional support and other essential assistance," said Don Herring, Red Cross Chief Development Officer. "Money donated by the public and members of our Disaster Responder Program is essential to our ability to assist disaster survivors and support the first responders and volunteers who work tirelessly at the scene of a disaster." — Red Cross
---
UK CSR Day
Building upon our Community Support Pillar, the UK designated a day in 2018 to CSR, based around "Using the power of food to Build Better Communities". The CSR Day kicked off relationships with their partners, The Soup Kitchen and Magic Breakfast. On the CSR Day, over 200 people volunteered at The Soup Kitchen in London and coordinated an "Office Olympics", which raised enough to fund 33,000 meals, which was then matched by the company.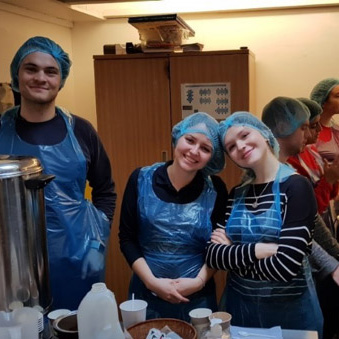 The day was designed to be an annual fundraising and volunteering day, and for the second CSR Day in November 2019, employees managed to raise a total of 45,000 meals, which was again matched by the company. Highlights of the day included several employees sleeping on the streets of London as a 'sleepout' fundraising challenge, as well as the introduction of a second Soup Kitchen charity partner.
Since the first CSR Day in November 2018, volunteers from Kraft Heinz have gone to the Soup Kitchen every other Wednesday to volunteer their time. With the addition of the second Soup Kitchen Partner in November 2019, volunteering slots are now weekly. From November 2018 until December 2019, over 447 hours have been donated by employees. 45,000 meals have also been donated to the UK's 3 charity partners over this period, on top of the meals raised on the CSR Days.
---
Food Banks Canada
Over the past three years alone, Kraft Heinz Canada has provided more than $28 million in food donations to food banks across the country. As Canada's largest food company, we are committed to reducing food insecurity and, in the long term, eliminating hunger. We contribute to the community primarily through Food Banks Canada, which represents about 650 food banks across the country. Kraft Heinz Canada also partners with not-for-profit Rise Against Hunger and, in October 2019, our employees packed more than 52,000 meals in just two hours as part of a global Kraft Heinz effort involving 3,000 employees participating from 10 countries around the world to pack 1 million meals in 24 hours for World Food Day.
Partnerships for Good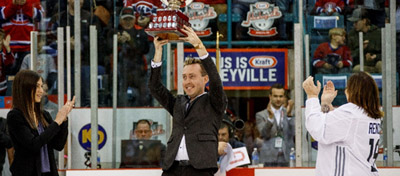 Kraft Hockeyville
Kraft Heinz Canada, along with partners the National Hockey League (NHL) and the National Hockey League Players' Association (NHLPA), are proud to support communities across Canada through Kraft Hockeyville. Now in its 15th year, Kraft Hockeyville enables communities across the country to rally together to upgrade local hockey arenas in need of repair and refurbishment. The winning community receives $250,000 in arena upgrades and the opportunity to host a NHL® Pre-season Game. To date, Kraft Hockeyville has awarded $3.8 million to 85 deserving communities across Canada and has celebrated 13 NHL® Pre-Season games in eight different provinces.
2017 O'Leary, PEI –O'Leary is a true reflection of how communities build hockey and hockey builds communities. With the funds, the O'Leary Community Sports Centre upgraded their entryway, lobby, viewing area and washrooms to meet accessibility and efficiency standards that help make the facility inclusive for all O'Leary residents and visitors.
2018 Lucan, ON –The Lucan Community Memorial Centre is the heart of Lucan's passionate hockey community and is the home of the Lucan Irish Jr. C hockey club. The $250,000 Grand Prize was used to update the boards, glass and sound system for the arena.
2019 Renous, NB –Built over 30 years ago, the Tom Donovan Arena is where the community of Renous gathers to train, play and support their neighbors, friends and family. With the $250,000 awarded through Kraft Hockeyville, the community was able to make major and much needed upgrades to the arena. The upgrades included adding a women's locker room, installing a radiant shield to help insulate the arena and repairing the community ice plant.
---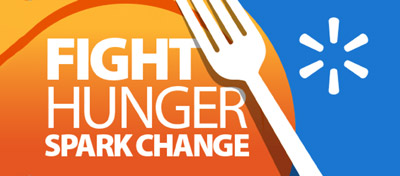 Fight Hunger. Spark Change.
The Kraft Heinz Company joins with Walmart and Sam's Club suppliers and customers to help Fight Hunger. Spark Change. in communities around the U.S., with the help of Feeding America. We made a donation for each Kraft Heinz item purchased at any Walmart or Sam's Club during the campaign. Funds raised go directly to foodbanks local to the area of purchase, ensuring customers are supporting their own communities. Over the past 5 years, 749 million meals have been donated to Feeding America through its partners associated with this initiative.
Kraft Heinz has been one of the proud supporters since 2016:
2016: $952,605
2017: $1,000,530
2018: $671,436
2019: $949,158
---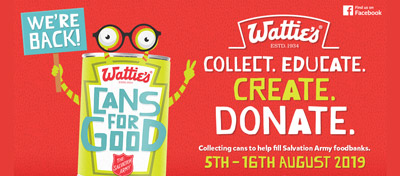 Wattie's Cans for Good
Wattie's Cans for Good is an exciting can 'collection, education, creations and donation' event by The Salvation Army in partnership with Wattie's for New Zealand schools. Wattie's Cans for good goes beyond other fundraisers, because it combines charitable collections with a creative learning activity. Children can win prizes for their fun and creative can decorations too!
In 2019, local schools and kindergartens from around New Zealand collected more than 30,000 cans in the annual Wattie's Cans for Good campaign. Wattie's donated a further 25,000 cans taking the total number of cans collected for the Salvation Army to over 55,000. Since this program's inception in 1994, over 1.5 million cans have been donated!